Counselor's Corner
Welcome!
Welcome to the Central Catholic Counselors Corner. We will be regularly updating the information by Friday of each week, so please make sure to check for new information.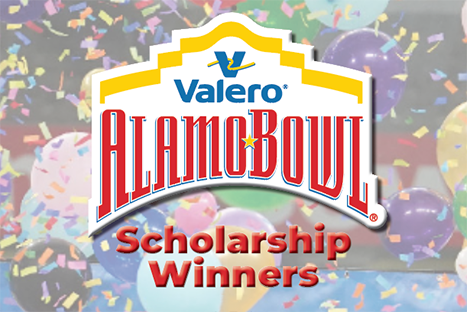 CONGRATULATIONS TO DIEGO ZAMBRANO FOR RECIEVING THE VALERO ALAMO BOWL SCHOLARSHIP!
We are so proud of Diego and the countless hours of working on the scholarship and essays.
Great job and Congratulations! 
We know that the holidays may be a difficult time for some of our students.  Please encourage your son to come by and see his counselor. We are here to help. 
PSAT/ NMSQT scores will be available Dec 6th or 7th.  Parents, you can ask your student to show you their scores in the College Board portal. The students must set up an account to access the scores. Most sophomores, juniors and seniors have already set up these accounts. Freshmen, you will need to set up an account. If you provided an email address when taking the test, you will receive an email to create an account.  
Parents and students- you can see a demo student to show you the aspects of the score reports using this link: 
sat.org/scoresdemo
         CRACKING THE TEST
We would like to invite you and your students to join us for The Princeton Review's Cracking the Test—a series of web events running from December 6th to 12th detailing everything students need to know about standardized testing in college admissions. Our test experts will discuss the SAT, ACT, PSAT, and AP Exams, as well as test-optional admissions. See attached flyer. 
SAT, ACT OR BOTH? Monday, December 6, 2021 | 6:00 PM
SAT, ACT OR BOTH? Monday, December 6, 2021 | 8:00 PM
SAT STRATEGY SESSION Tuesday, December 7, 2021 | 6:00 PM
ACT STRATEGY SESSION Wednesday, December 8, 2021 | 6:00 PM
 PSAT SCORES, NOW WHAT? Thursday, December 9, 2021 | 6:00 PM
PSAT SCORES, NOW WHAT? Thursday, December 9, 2021 | 8:00 PM
TEST-OPTIONAL ADMISSIONS Friday, December 10, 2021 | 6:00 PM
 AP STRATEGY SESSION Sunday, December 12, 2021 | 6:00 PM
EXAMS are coming up soon!!!
Here is the schedule for exams. Please make sure your student is preparing to exams by studying and attending tutoring. 
2021 - 2022 SEMESTER EXAM SCHEDULE
Extended Time Schedule: 
∙ Students must attend class on scheduled exam day.
∙ Students must stay in class until the end of the period. No early release.
Do you want to attend Chaminade University in Honolulu? Did you know that they will pay you lots of money to go to their university?
Make sure to apply and see if you will receive their Top Scholar scholarship of a 75% reduction in tuition. There are other scholarships of up to 55% reduction. 
Come by the counselors office if you need more information.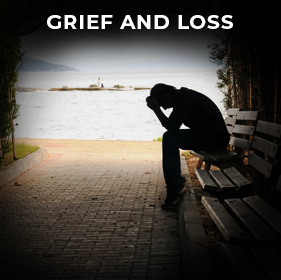 "Grief never ends, but it changes.  It's a passage, not a place to stay. 
Grief is not a sign of weakness, nor a lack of faith. Grief is the price of LOVE."
Boys, if you have experienced the death of a loved one, you are invited to join your brothers in the healing process. Please fill out the permission slip or see your counselor.
There is still time to get into this group.  
Seniors
Check out these resources for college
Resources

The pennants have been hung! The plans have been made and the College and Career Center has been blessed! Come check out the Center on the 3rd floor room 331.  We are excited to have a space dedicated to assisting students and parents in academic, college and career counseling.  Students are welcome to come work on career interest inventories, research universities, work on college applications, scholarships, and internships. Counselors assist students in individual planning in completing personal graduation plans, academic advising and college and career counseling. Below are some of the events already on the calendar. These events are a come as you are, meaning there is no agenda and students can work on whatever their needs are. Pizza and snacks will be served.
9/8 College Application Night 4PM-6PM
10/6 FAFSA Night 5PM-8PM
10/19 Minnie Piper Scholarship Completion and Application Night 4PM-6PM
11/16 College Application/ FASFA/ Scholarship Night 5PM-7PM
Stay tuned for upcoming events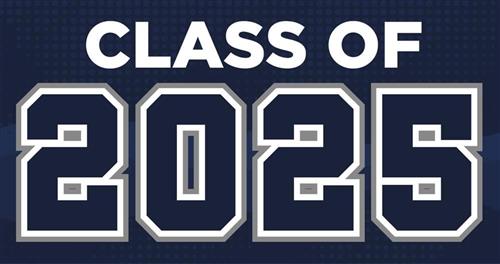 Freshman Parent/Student Night
If you missed, presentation it is posted below. Informational meeting for freshman and the parents.
Senior Student/ Parent Night
GOOGLE CLASSROOMS FOR EACH GRADE LEVEL. 
PLEASE MAKE SURE TO JOIN THE CORRECT CLASS. 
Seniors Google Classroom- lvg4v62
Juniors Google Classroom- govpoau
Sophomore Google Classroom- jfzigdn 
Freshman Google Classroom- kyz6awi
We know that 2021 has been different. This pandemic has been and continues to be very stressful. Please reach out to us if you are struggling with what is going on. You can call the school or send us an email. We are here to help. Don't struggle alone, let someone know! You are not alone
.
View our Social Emotional Learning & Support Page for more information.